The Tomahawk Throwing Range & Blade Shop
130 S. 2nd St. Albemarle, NC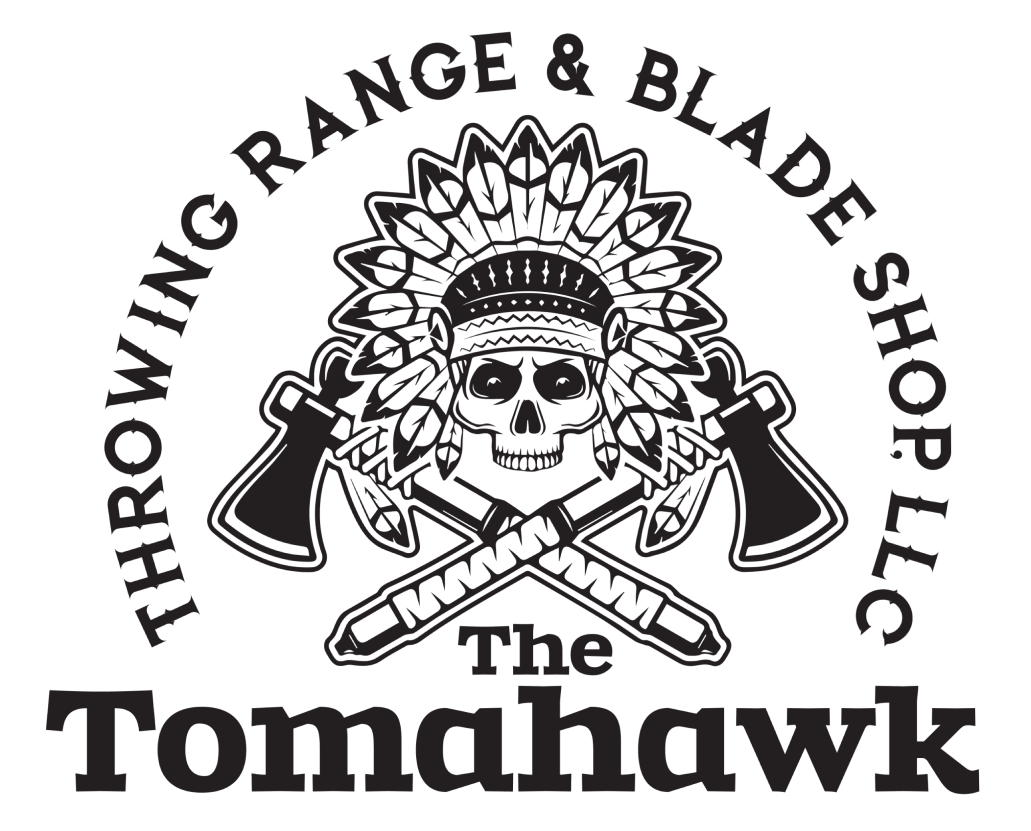 Albemarle Will Never Be The Same…
Odds are you've never had an opportunity to pick up an axe and throw it at a target. Well, now you do. The Tomahawk Throwing Range & Blade Shop is unlike any family entertainment centers you've ever visited.
Good friends, your favorite beverage, and a family atmosphere. Did we mention there's a tomahawk target going on?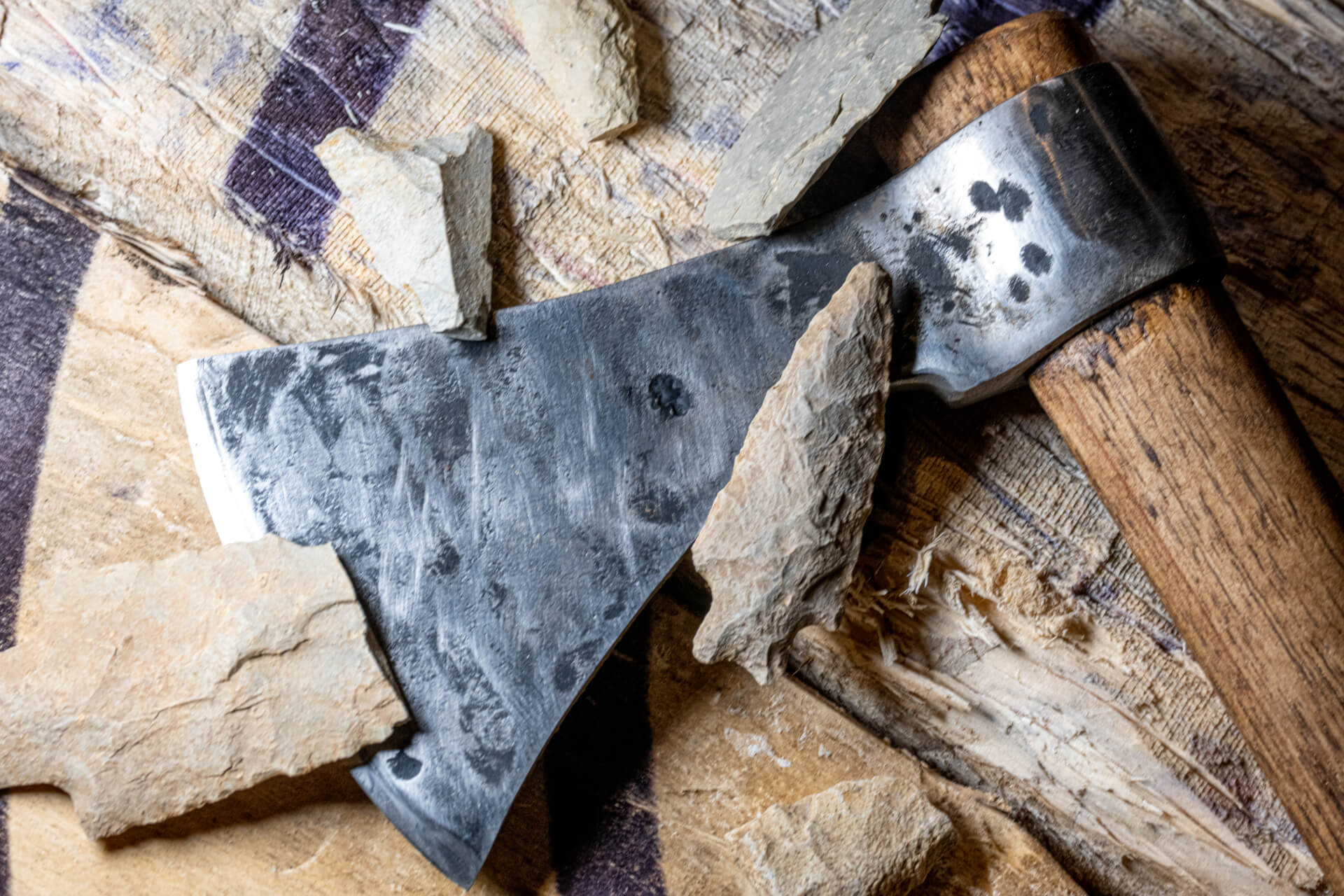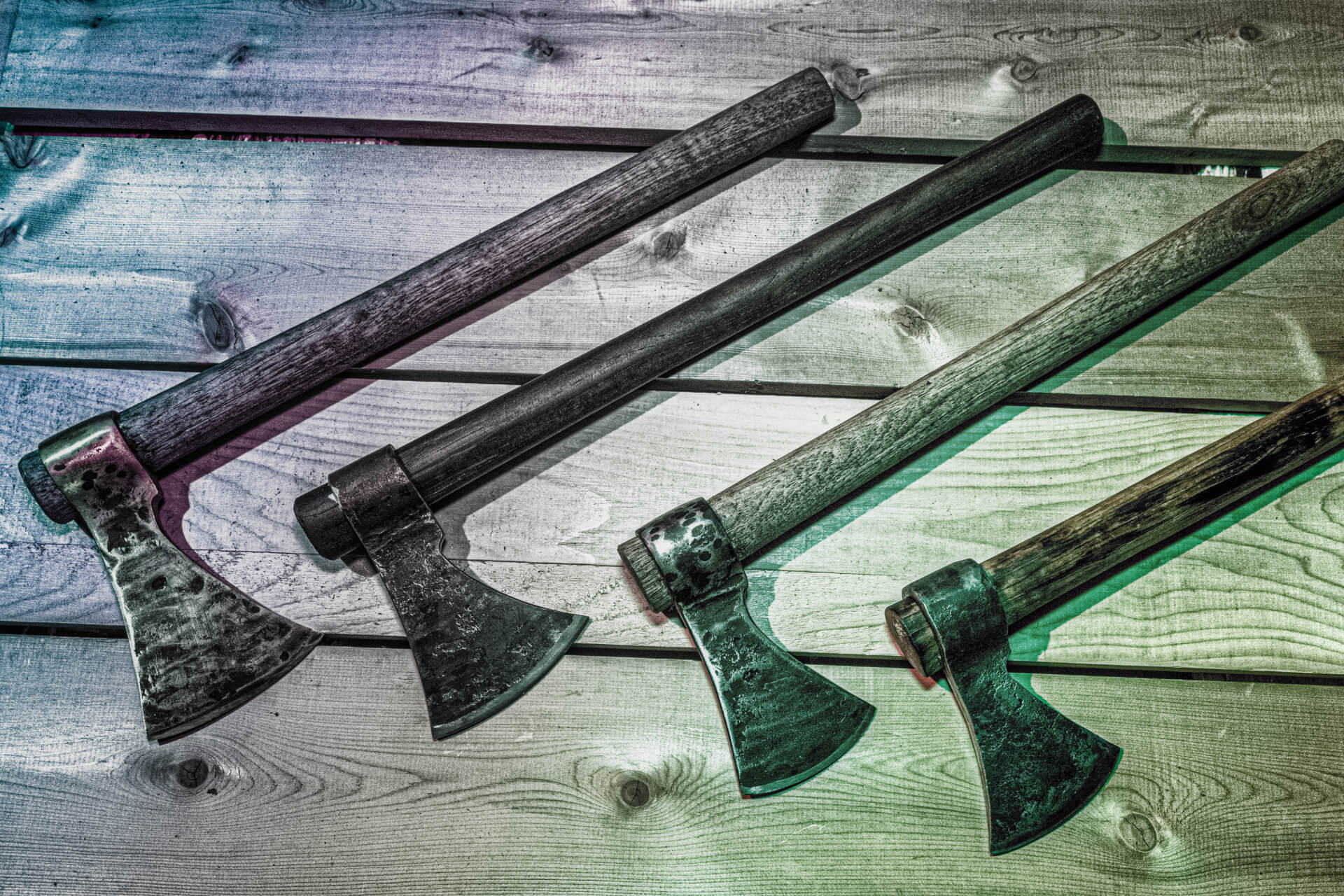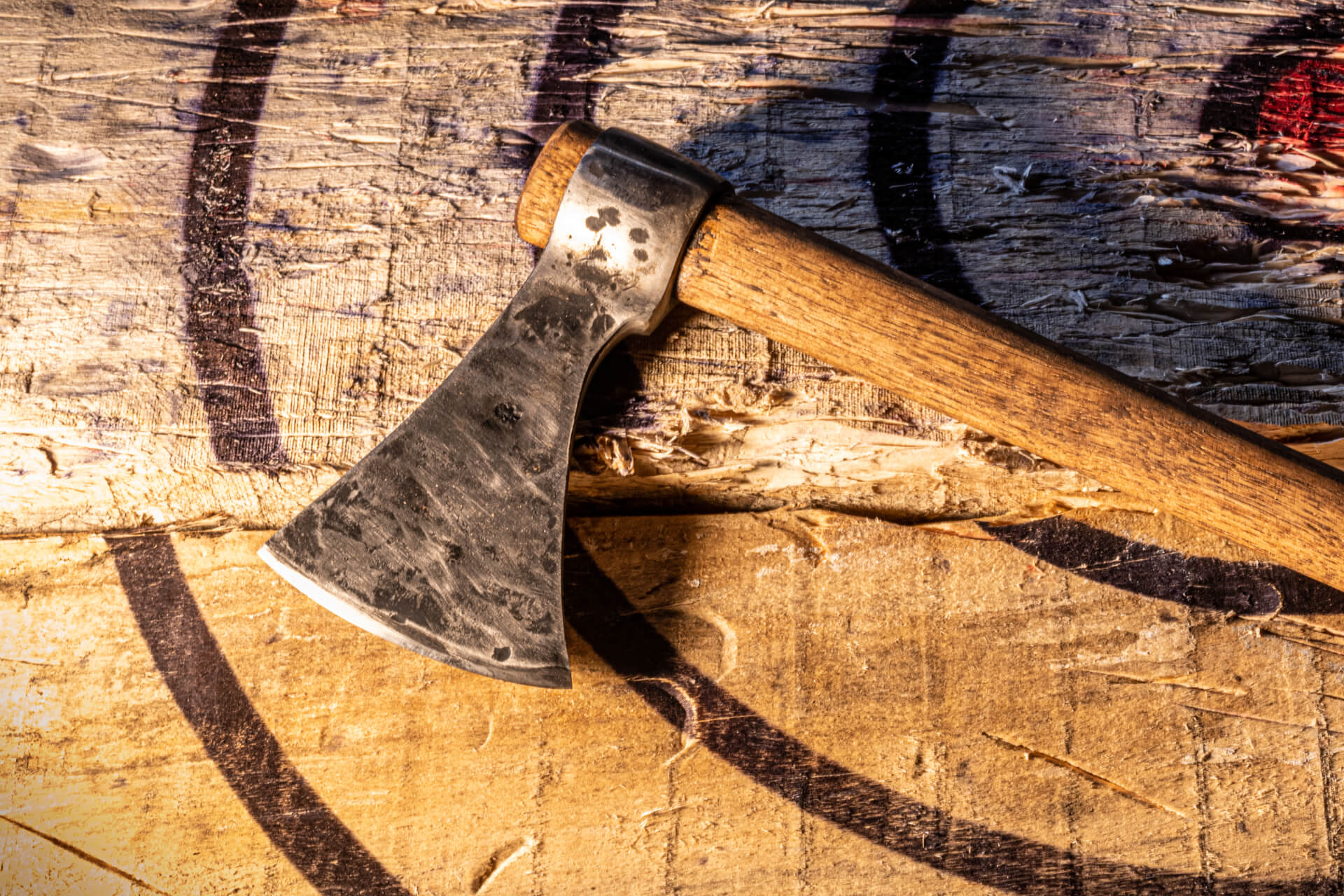 Listen To Summer. She Loves To Throw.
NO Cheetahs were harmed in the making of this video. Summer actually loves cheetahs and so do we. The cheetah in the video is a prop and not a real cheetah. Do you really think someone could stop, throw a tomahawk and hit a cheetah? Nope. Not even Summer.
So You Wanna Give This A Try?
Tomahawk Throwing Sessions
Instruction is available for new participants.
1-hour Session – $25
Instruction time is available for beginners.
First Paperwork. Then Fun.
The Warranty & Consent Form must be read, understood, and signed by each person purchasing a ticket prior to their throwing start time. Knowing and abiding by the rules keeps everyone safe and makes for a memorable time. You can download the form from the website and bring it with you or we have copies of the form at the store. Children under the age of 18 must have an adult with them and authority to sign the statment allowing the child to throw. Thanks.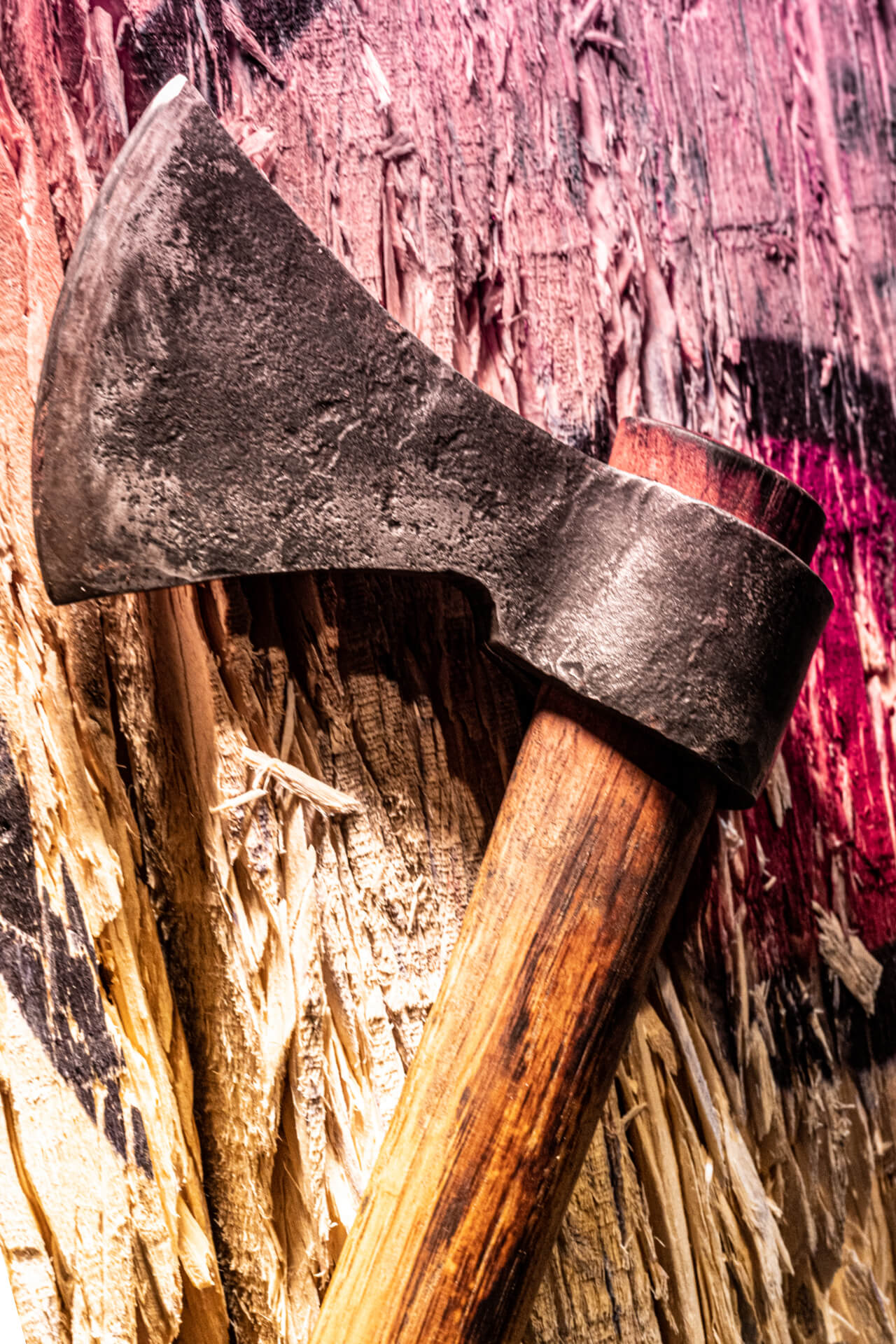 It's OK. We'll help you!
Most people have never thrown an axe or at a tomahawk target. Don't worry you'll get the hang of it and have the time of your life. Tomahawk Throwing staff will guide you through each step and you'll be a pro in no time. We adhere to strict safety rules and policies to ensure everyone's safety -and good time!
Fun For All (Well, Almost All – 12-And-Over)
Don't run with scissors in your hands! At Tomahawk Throwing you still can't run but anyone age 12 and up can learn how to be an expert tomahawk target phenom! Our facility is family friendly – always! For safety, we kindly ask that any children wanting to sign up to throw at a tomahawk target be at least the age of 12 or older. The little tykes can watch with adult supervision. The cutoff is 12.. Why? Do you really want anyone younger than 12 throwing an axe or tomahawk? They can't even hit the toilet bowl!
If you have questions about Tomahawk Throwing group rates, single ticket pricing, or staff instruction for beginners, give us a call or email. All those purchasing tomahawk target throwing time must read and sign our Warranty & Consent Form. You can download it HERE or read and sign at the store prior to throwing. We ask that you always abide by the rules. Safety First.
Step into The Tomahawk Range's newest addition, The Break Room, where stress, a bad day, or the last roll of paper towels don't stand a chance! Picture this: you and a room full of breakable things just begging to be smashed. It's like therapy, but with a side of adrenaline filled rage, and a whole lot of laughs. Let out your inner beast mode at The Break Room, you'll thank yourself!
Must be 18 years of age and up to participate because… Well, that same bit above about kids running with scissors! It's time for the adults to have some fun!
$50 per participant
Frequently Asked Questions
Please reach us at 980-239-7981 or
Email at

 

garrett.starnes@thetomahawkrange.com
If we are busy or after hours, leave us a message.  We normally get back to customer calls and emails within 24-hours or less.
Is this safe and do you offer instruction on how to throw if you've never done this before?
It is safe as long as you follow the rules. We have trained staff that can work with you and teach you how to throw. Most people pick it up in five minutes or less. We do ask that children be at least 12-years-of-age to participate.
What age requirement is there to throw?
Children ages 12 and up are allowed to throw provided they read, understand, and can answer basic safety questions from staff. All children under the age of 18 must be accompanied and monitored by an adult. Every customer that purchases a ticket must read, understand, and sign our rules and liability waiver form. You can download the form online or pick up one at the desk and fill it out when you arrive.
I think this place is pretty cool. Can i rent it out for a party?
We have our hours listed but we can rent the facility for birthday parties, corporate team building events, or to just a group of family and friends. Rental times are based on availability and peak business hours are not open for a full facility rent. We can work with downtown restaurants and merchants to create you a customized event particular to your needs. Just give us a call or email us. We'd love to help arrange a special and memorable event!
Contact – Hours – Location
130 South 2nd Street, Albemarle, North Carolina 28001, United States
Mon: Closed
Tue: Closed
Wed: 4 – 10:00 pm
Thu: 4– 10:00 pm
Fri: 4 – 11:00 pm
Sat: 11 – 11:00 pm
Sun: 4 – 10:00 pm
More Questions?
Give us a call or message us here!